Quarterly Asset Allocation - Q3 2020
3Q Investment Outlook: Equity rebound may continue as global economic recovery picks up

Q: Principal Asset Management (Asia) Investment Management Team
A: Crystal Chan, Principal Asset Management (Asia) Senior Investment Specialist
Q: Is the global economy bottoming out from the recession already?
A: Indeed, as we can see from some leading economic indicators, the global economy has stabilized gradually in the second quarter. Assuming the return-to-work strategy moves us forward and not take us a step back, the global economy should start to recover in 3Q'2020. Even if the recovery is not a "V-shaped", likely the economy is still heading in a positive direction. However, it will take several quarters for the global economic output to recover to the pre-COVID level.
Q: Do you think the market rebound that happened in the second quarter will continue into the third quarter?
A: We think it will. The largest positive factor is still the economic support from the global fiscal and monetary policies. The global central banks are continuing to loosen their policies which provides support for the financial conditions to rebound close to their easiest level ever. The ample liquidity flow is acting as a strong backstop for equities to continue the uptrend. The technical position of the equity market appears to be overbought in the short run but it still looks positive with the longer-term indicators.

However, volatility will continue as fundamental risks are ever present. The overall valuation of the stock market is comparatively high, meanwhile the expected earnings are facing downward adjustments. Investors also should not neglect risk factors such as a resurgence of COVID-19 infections and an exacerbation of an already strained US-China relationship.
Q: How should equity assets be allocated?
A: We are slightly bullish on equities in the third quarter. Among them, we are slightly positive on U.S. and China, while neutral on Asia and Japan. Europe is slightly negative, and Hong Kong is negative.

With all the risk factors ahead, it is still possible that the market will experience some short but sharp corrections again. However, we do not anticipate a new bear market in a short term while and certainly a re-testing of the market lows seems unlikely.
Q: Valuations in the U.S. market have been persistently high, why is it still worth looking into?
A: The valuations of U.S. stocks are relatively expensive and especially for the growth and large cap stocks. There is also a possibility that when economic activities resume, the confirmed cases of COVID-19 may accelerate again in the U.S. However, the U.S. is indeed one of the few major regions that has implemented large-scale fiscal and monetary policies. In fact, with the coordination of policies, some of the U.S. data has already outperformed market expectations in the second quarter. If the strength of the policies continues, it will help limit the downside risks of the U.S. stocks.
Q: Why are we slightly bullish on China but bearish on Hong Kong?
A: Out of all the major regions, China's economic situation is exceptional. Although the external demand was weak, the epidemic was under control relatively early which allowed the production facilities in China to reopen and be the first to rebound from the COVID-19 in the second quarter. At the same time, China still has room for further fiscal and monetary easing compared to some parts in Europe, U.S. or emerging economies. Of course, the tension between U.S. and China has become the biggest uncertainty when investing in China, especially right before the U.S. presidential election.

Hong Kong is struggling to recover from the recession that began last year and any intensification of the political situation will hinder the recovery further. It is almost certain that the Hong Kong economy will continue to decline this year. In the short term, local stocks are still facing considerable challenges.
Q: How should bond assets be allocated in this low rate environment?
A: In general, we are slightly optimistic on bonds. Among them, we prefer Investment-Grade corporate bonds as supported by the FED's corporate bond-buying programs. With the expectation that rates are going to stay low for a longer period, sovereign bonds may not generate meaningful return and therefore our view is neutral.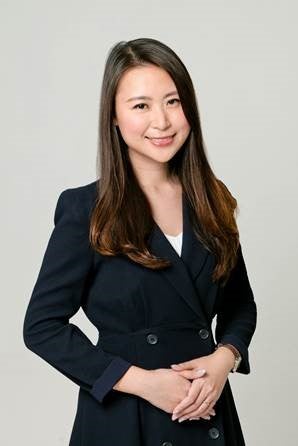 Crystal Chan
Senior Investment Specialist
Principal Asset Management (Asia)
DISCLOSURES
Investment involves risks. Past performance of any particular fund or product mentioned in this document is not indicative of future performance of the relevant fund or product, and the value of each fund or product mentioned in this document may go down as well as up. You should not invest solely in reliance on this document. There is no assurance on investment returns and you may not get back the amount originally invested.

You should consider your own risk tolerance level and financial circumstances before making any investment choices. If you are in doubt as to whether a certain fund or product mentioned in this document is suitable for you (including whether it is consistent with your investment objectives), you should seek legal, financial, tax, accounting and other professional advice to ensure that any decision made is suitable with regards to that your circumstances and financial position, and choose the fund(s)/product(s) suitable for you accordingly.

The information contained in this document has been derived from sources believed to be accurate and reliable as of the date of publishing of this document, and may no longer be true, accurate or complete when viewed by you. The content is for informational purpose only and does not constitute an offer, a solicitation of an offer or invitation, advertisement, inducement, representation of any kind or form whatsoever or any advice or recommendation to enter into any transactions in respect of the funds/products referred to in this document. This document is not intended to be relied upon as a forecast, research, or investment advice regarding a particular investment or the markets in general, nor is it intended to predict or guarantee the performance of any investment. The information does not take account of any investor's investment objectives, particular needs or financial situation. You should not consider the information as a comprehensive statement to be relied upon. All expressions of opinion and predictions in this document are subject to change without notice.

Subject to any contrary provisions of applicable law, neither the companies, nor any of their affiliates, nor any of the employees or directors of the companies and their affiliates, warrants or guarantees the accuracy of the information contained in this document, nor accepts any responsibility arising out of or in connection with any errors or omissions of the contents set out in this document.


This document is the property of Principal Asset Management Company (Asia) Limited that no part of this document may be modified, reproduced, transmitted, stored or distributed to any other person or incorporation in any format for any purposes without Principal Asset Management Company (Asia) Limited's prior written consent.

Source of this document is from Principal Asset Management Company (Asia) Limited.

This document has not been reviewed by the Securities and Futures Commission.

This document is issued by Principal Asset Management Company (Asia) Limited.
Useful Links
Quarterly Market Outlook - Q3 2020
Learn more
Economic Insights: The rebound turns muted
Learn more