Principal's Corporate Commitment
The UN describes the Sustainable Development Goals (SDGs) as "the blueprint to achieve a better and more sustainable future for all", and we're committed to supporting this effort.
By 2035, we will reduce our U.S. carbon emissions by 40%, and by 2050, we aspire to achieve net-zero carbon emissions.
Implementation planning will be in place to align our corporate responsible investment with 7 UN Sustainable Development Goals by 2022.
Industry Recognition
Principal's continued recognition by these industry benchmarks demonstrate its commitment to asset management and fiduciary governance, and the pursuit of positive environmental results for our clients.
Principal joined the United Nations Global Compact (January 2021)
Principal Global Investors (PGI) obtained "A+" score for Strategy & Governance and strong scores in PRI Assessment (2020) 2
Principal Real Estate earned GRESB 4-Star rating, fifth consecutive year (2020) 3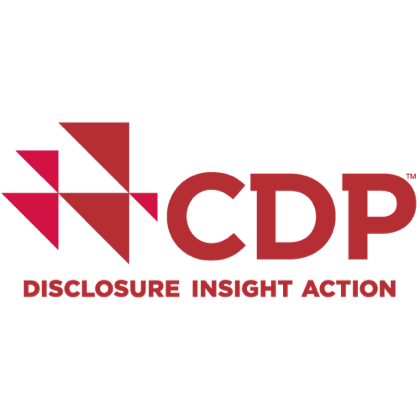 Principal Financial Group attained an eight-time CDP S&P 500 Climate Performance Leader (2020) 4
Principal Real Estate achieved 2021 ENERGY STAR Partner of the Year winner for Sustained Excellence (2021) 5
Principal Global Investors Responsible Investment Journey
Building on Principal's commitment to corporate stewardship, PGI has a history of integrating environmental, social, and governance (ESG) factors into our investment approach.
PGI believes ESG integration can foster stronger relationships with investors and communities by aligning with their values, improving security analysis potential by providing a holistic view of factors driving risk and return, and potentially aiding investment outcomes by considering climate, regulatory, and environmental factors within client portfolios.
1990s
PGI began managing ESG-focused mandates for some of the world's largest pension funds.
2010
PGI became a signatory to the Principles for Responsible Investing (PRI)
2020s
PGI plans to develop and maintain:
ESG integration capabilities
Internal ESG rating
ESG guiding policies
PGI ESG Investment Council
PGI's ESG Approach
Our multi-team approach allows each investment team to determine how to integrate ESG factors into its investment processes, based on the needs of its clients.
Our client-first focus is central to integrating ESG factors across our investment teams and asset classes, which range from equities, fixed incomes, real estate, asset allocation and alternatives.
The ESG landscape is evolving. Our flexible approach to these issues allows us to offer options that follow a repeatable investment process while supporting client values and helping them achieve their financial goals.
PGI Investment Teams
Principal Global Equities
Over two decades experience managing custom-screened and faith-based equity portfolios.
Direct integration of ESG ratings, analytics and proxy voting interfaces within proprietary Research Dashboard.
Developed internal sector-tailored Engagement Priorities and Pillars framework and Proprietary Sustainability ratings framework imbedded in our analysts' company investment thesis templates.
Show more
Principal Global Fixed Income
In 2000s, Principal Global Fixed Income began managing fixed income ESG-related mandates.
Mandates include negative screening, controversial weapon exclusions and norms-based screening.
ESG Sustainability Policy Board was established. Enhanced reporting through Carbon Portfolio Tracking and established proprietary ESG ratings.
Show more
References:
Source: Principal 2020 Corporate Social Responsibility Report. For details, please refer to: https://secure02.principal.com/publicvsupply/GetFile?fm=WW1057&ty=VOP&EXT=.VOP#page=39. Information within this report is related to Principal Financial Group® unless noted otherwise. The Principal Financial Group Foundation, Inc. (the "Principal ® Foundation") is a distinct, not-for-profit undertaking separate from the Principal Financial Group, Inc. ("Principal").
For further details please refer to the PRI Assessment Methodology, Principal Global Investors' full Assessment Report and Transparency Report, all of which is available upon request.
Source: 2020 GRESB Assessment. Data as of December 31, 2019. Rating represents top 40% worldwide performance.
CDP Climate A list was established in 2011 and names the world's businesses leading on environmental performance. CDP is a not-for-profit charity that runs the global disclosure system for investors, companies, cities, states and regions to manage their environmental impacts. CDP's annual A List includes 300+ companies that CDP believes are leading the way to a more sustainable future. CDP Climate A List for 2020: https://www.cdp.net/en/responses?utf8=%E2%9C%93&queries%5Bname%5D=principal+financial+group
Awarded to Principal Real Estate Investors. For details, please refer to: https://www.energystar.gov/about/awards/2021_energy_star_award_winners
Disclosures:
All figures shown in this document are in U.S. dollars unless otherwise noted.
Investment involves risks. Past performance of any particular fund or product mentioned in this document is not indicative of future performance of the relevant fund or product, and the value of each fund or product mentioned in this document may go down as well as up. You should not invest solely in reliance on this document. There is no assurance on investment returns and you may not get back the amount originally invested.
You should consider your own risk tolerance level and financial circumstances before making any investment choices. If you are in doubt as to whether a certain fund or product mentioned in this document is suitable for you (including whether it is consistent with your investment objectives), you should seek legal, financial, tax, accounting and other professional advice to ensure that any decision made is suitable with regards to that your circumstances and financial position and choose the fund(s)/ product(s) suitable for you accordingly.
The information contained in this document has been derived from sources believed to be accurate and reliable as of the date of publishing of this document, and may no longer be true, accurate or complete when viewed by you. The content is for informational purpose only and does not constitute an offer, a solicitation of an offer or invitation, advertisement, inducement, representation of any kind or form whatsoever or any advice or recommendation to enter into any transactions in respect of the funds / products referred to in this document. This document is not intended to be relied upon as a forecast, research, or investment advice regarding a particular investment or the markets in general, nor is it intended to predict or guarantee the performance of any investment. The information does not take account of any investor's investment objectives, particular needs or financial situation. You should not consider the information as a comprehensive statement to be relied upon. All expressions of opinion and predictions in this document are subject to change without notice.
Subject to any contrary provisions of applicable law, neither the Company, nor any of its affiliates, nor any of the employees or directors of the Company and its affiliates, warrants or guarantees the accuracy of the information contained in this document, nor accepts any responsibility arising out of or in connection with any errors or omissions of the contents set out in this document.
This document is the property of Principal Investment & Retirement Services Limited that no part of this document may be modified, reproduced, transmitted, stored or distributed to any other person or incorporation in any format for any purposes without Principal Investment & Retirement Services Limited's prior written consent.
Part of the content of this document is provided by Principal Global Investors. Principal Global Investors leads global asset management at Principal® and includes the asset management operations of the following members of Principal ® : Principal Global Investors, LLC; Principal Real Estate Investors, LLC; Principal Real Estate Europe Limited and its affiliates; Spectrum Asset Management, Inc.; Post Advisory Group, LLC; Columbus Circle Investors; Finisterre Capital, LLP; Origin Asset Management, LLP; Claritas Investimentos; Principal Global Investors (Europe) Limited; Principal Global Investors (Singapore) Ltd.; Principal Global Investors (Australia) Ltd.; Principal Global Investors (Japan) Ltd.; Principal Asset Management Company (Asia) Ltd., and include assets where we provide model portfolios. Marketing assets under management include certain assets that are managed by Principal International and Retirement and Income Solutions divisions of Principal.
Principal, Principal and symbol design and Principal Financial Group are registered trademarks and service marks of Principal Financial Services, Inc, a member of the Principal Financial Group.
This document has not been reviewed by the Securities and Futures Commission.
This document is issued by Principal Investment & Retirement Services Limited.
www.principal.com.hk
09/2021