At which point would you consider
withdrawal of accrued benefits?
Attaining the Retirement Age of 65
Early Withdrawal before Age of 65
Consider your personal needs before deciding on how to manage your MPF benefits
Evaluate whether you have enough assets to cover your retirement needs. Please note that MPF is only part of your retirement assets, so you should plan for your retirement well by considering your MPF together with any other retirement savings you may have.
Retirement savings should be made up of the following three parts:
Sufficient cash to meet your short-term daily needs for about three to five years;
A moderate risk asset portfolio that may keep up with inflation for use in five years' time (such as investment-grade bonds or bond funds, or endowment insurance policies)
A moderately aggressive asset portfolio aimed at achieving a satisfactory value in the long term, for use in eight to ten years' time (such as Equity Funds or Mixed Assets Funds).
3 ways to manage your MPF upon retirement at the age of 65
Reinvest your accrued benefits
Earn potential income stream by investing income fund

Better financial management to secure a better retirement life
Partial withdrawal
Earn potential compound interest from accrued benefits

Manage your investment by investing part of the accrued benefits to income fund
Keep in existing scheme
Earn potential compound interest from accrued benefits

Better financial management
Are the accrued benefits enough to support your living after retirement?
Use our Retirement Calculator to better understand where you stand and help prepare for future. Reinvest your accrued benefits can secure a stable income and a better retirement life.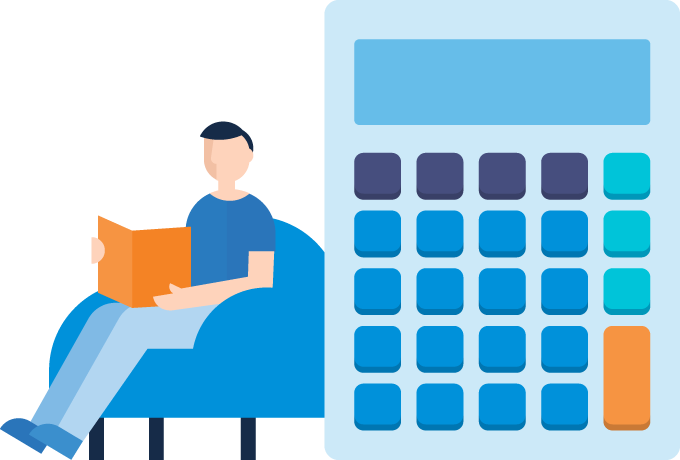 After retirement, you may lose main source of income.
However, you can invest your accrued benefits to continually grow your pool of savings.
Disclosures:
Investment involves risks. The value of the funds may go up or down. The past performance is not indicative of future performance. Your investment may suffer significant loss. There is no assurance on investment returns, and you may not get back the amount originally invested. You should not invest in reliance on this marketing material alone. You should read the MPF Scheme Brochure for further details (including investment policy, risk factors, fee and charges of the constituent funds).